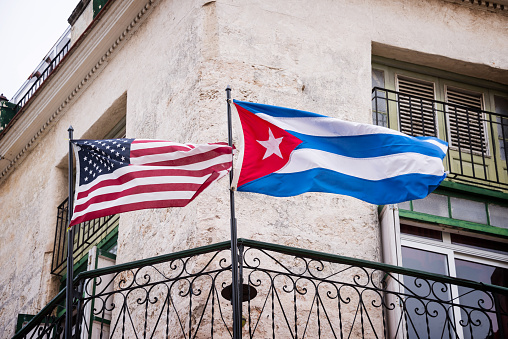 With a research focus on Latin America, Dr. Jorge I. Dominguez was active on the Harvard University faculty for many years as professor and vice provost for international affairs. An area of in-depth scholarship for Dr. Dominguez has been Cuba's governance under Communist leaders and he authored an article in 2021 called "U.S. Policy toward Cuba: What Should the Biden Administration Do?"
As Dr. Dominguez views it, a key decision point has been whether Trump administration sanctions should be sustained, within the context of the Cuban government's 2020 economic reforms. If past history is a guide, sanctions have largely been unnecessary and ineffectual, even as Cuba has instituted "market-conforming economic policy changes" several times since the early 1970s.
When the Trump administration repeatedly instituted sanctions, Cuba's government refused to budge. With US interests not furthered by those actions, the only real outcome was pain for ordinary Cubans. Investment-enabling US remittances were capped and US visitor flow cut off.
When Cuba finally announced economic reforms, this was in response to the Covid-19 pandemic and a shutdown in international tourism, rather than US pressure. In addition, these reforms were only instituted after it was clear Biden had won the presidency. Reforms included a new authorized private sector activities, as well as a move toward a single currency. With the Cuban government providing evidence that it was willing to move further in a direction initiated under Obama, the recommended course for Biden is to move back toward a cooperative US-Cuban bilateral stance.